On the European Border Crisis  | Below 'Open Borders USA'
Lauren Southern
Published on May 25, 2019
Front line interviews with Afghan migrants being trafficked illegally by boat from Turkey to Greece by armed and dangerous traffickers.
Front line interview with a trafficker on the Coast of Morocco where Sub Saharan African migrants pay 2,000 Euro for boat passage to Spain with no guarantee, so they try and try again paying 2,000 Euro each time. Maximum 2,000 people trafficked in one day. None of this is for humanitarian aid. The poorest of poor who desperately want to escape oppression will never step foot in Europe because they cannot afford these prices.
25:05 mins
Tons of Canadians, Americans, and Europeans donate millions of dollars for NGOs to go into the water and save people who they think they're Syrian refugees; poor people escaping corrupt governments oppressing them, when in FACT they're just the last leg in a giant human trafficking operation, making people in Morocco millions and millions and millions of dollars, and the people they're helping are not who they think they are. It's really freaking sad.
30:44 mins
Moria is one of the single issues in this crisis. It's a small refugee camp about a 15 minute drive inland on the Greek island of Lesvos. This small camp has processed and received hundreds of thousands of Europe's refugee asylum applications. It's a processing facility that's designed for about 2,500 people but realistically holds around 10,000 in small tents surrounding the actual facility. News reports coming out of this place are horrifying. This facility is being used to filter ISIS into Europe.
Front line interviews with people in refugee camps. Herding thousands of people from different ethnic backgrounds into over crowded camps, and no known departure date is a recipe for disaster.
39:32 mins
Q You said ISIS is operating in this camp?
A Yes, they are here disguised as refugees.
Q Why?
A They fled Iraq and Syria. Because they are defeated in their countries. They are looking for a safe place. They are here. They can rape, they can kill, they can steal. And they have…. tell her that they are armed. They have knives.
Q And they're causing violence in the camp?
A We tried several times to make contact with the police, but they do not respond. Refugees asked the police to install cameras in the camp for protection from ISIS.
47:50 mins
The clip allegedly shows Ariel Ricker, who's the executive director of the legal aid NGO Advocates Abroad. In this video clip she seems to be telling the undercover crew who were filming her against her knowledge, that she coaches refugees and migrants on how they should….how they should speak to border police.
48:34 mins
Ariel confirmed the existence of smugglers inside Europe and level of support for their actions among volunteers and aid workers.
50:06 mins
From what I'm hearing, he's been making a f'n ton of money when his organisation is supposed to be rescuing refugees in the sea around Lesvos.
50:26 mins
European NGOs are making big bucks off this crisis.
Thanks to Judy for the documentary
Growing influence of NGOs since 2010, elevated them to front row status in public private partnerships today. For this reason it's imperative to know NGO history. Read more at https://ourgreaterdestiny.org/2019/01/abusing-the-system-through-ngos-and-csos/
OPEN BORDERS & ILLEGAL IMMIGRATION:
A Highly Organized Communist Plot to Destroy the USA
Truly, no one has ever seen anything like this in American history.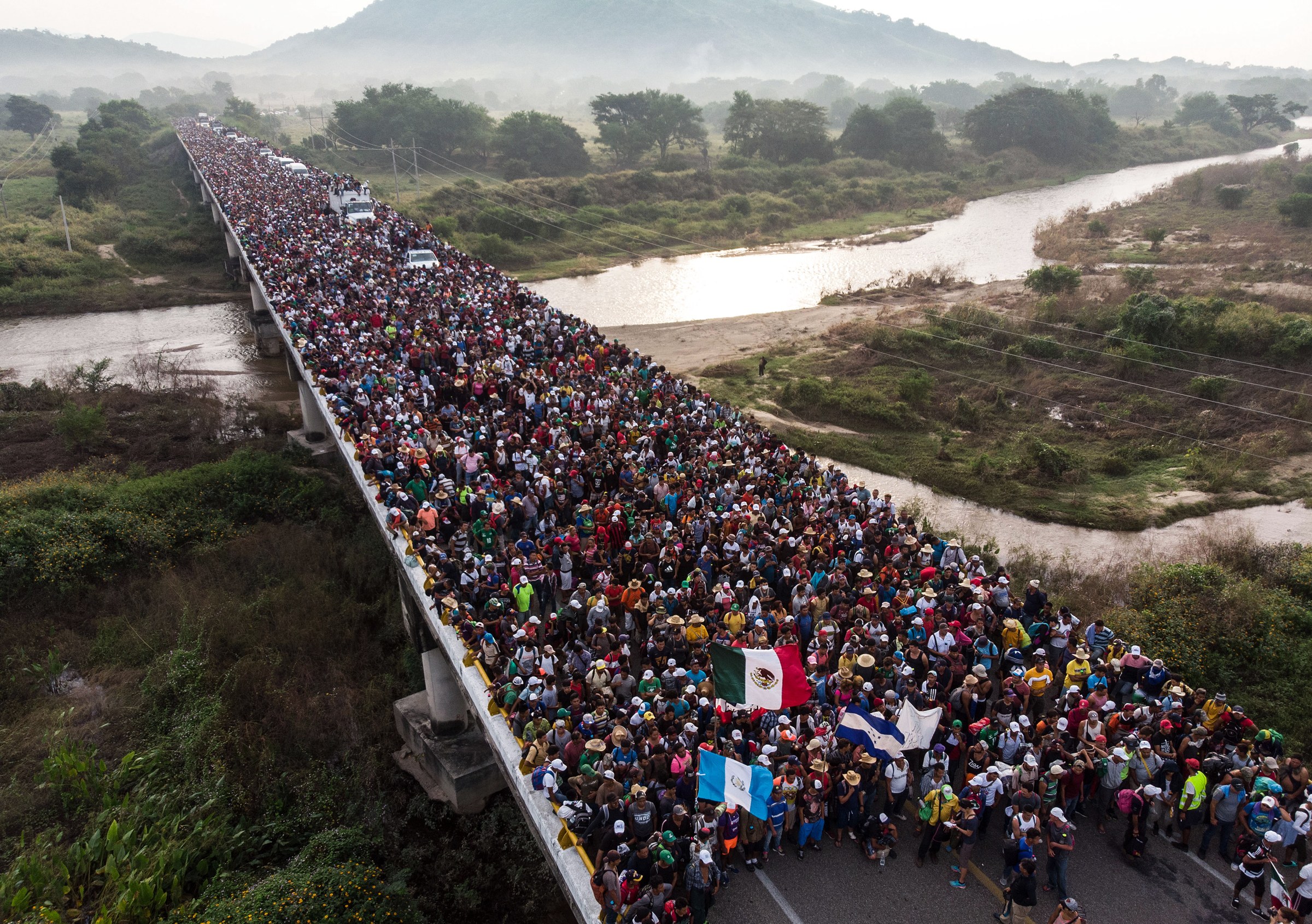 Summary of Major Reasons for Open Borders
• Plentiful and cheap labor for Corporate America at a time of extreme international economic competition
• Stream of needed military recruits for the U.S. Armed Forces who are guaranteed a fast track to citizenship
• Illegal drug revenues are deposited in the large banks that are too big to fail
• Illegal human trafficking generates huge profits and feeds the appetite of the power elite
• Illegal arms trafficking produces illicit profits for both corporations and government
• Democrats use illegal aliens, economic immigrants and war refugees to rebuild their shrinking base
• New World Order globalist cabal cynically uses illegal immigration as the cudgel of multiculturalism just as they destroyed Europe
• DACA and anchor babies are systematically used to dilute the U.S. population descended from European ancestry.
• Operation Gladio use the open borders to sneak across terrorists cells who will carry out false flag terrorist attacks upon being triggered
• Gladio is also stealthily building a secret army, nationwide, of foreign mercenaries, criminals, terrorists and other-soldier-of-fortune wannabes. Read more at http://stateofthenation2012.com/?p=123351
Sincerely,
Doreen A Agostino
Without Prejudice and Without Recourse
http://freetobewealthy.net
Sent via hardwired computer.
All wireless turned off to safeguard life.
mig