A virus called Wuhan-400 makes people terribly ill … in a Dean Koontz 1981 thriller. How is it some books appear to prophesy events?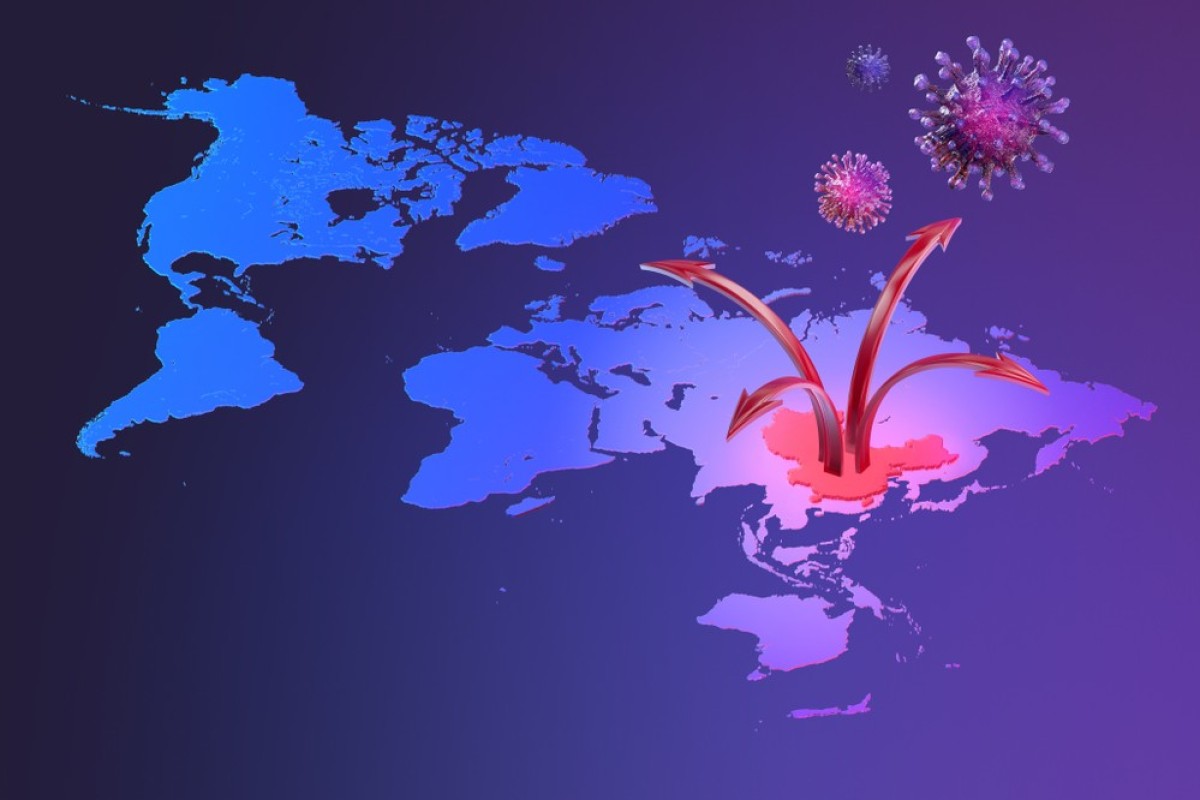 Photo: Shutterstock
The Eyes of Darkness, a 1981 thriller by bestselling suspense author Dean Koontz, tells of a Chinese military lab that creates a virus as part of its biological weapons programme. The lab is located in Wuhan, which lends the virus its name, Wuhan-400. A chilling literary coincidence or a case of writer as unwitting prophet? Read more at https://www.scmp.com/lifestyle/arts-culture/article/3050481/virus-called-wuhan-400-makes-people-terribly-ill-dean-koontz
STAGED CORONAVIRUS PANDEMIC: An International Criminal Conspiracy of Epic Proportions
CORONAVIRUS,
CHEMTRAILS,
VACCINES,
& 5G
---
The Most Premeditated and Highly Organized
Depopulation Scheme in World History
---
Wuhan coronavirus pandemic STAGED to cover-up the public health crisis caused by intensive 5G roll-out in Wuhan City in 2019
---
QUESTION: Is the bioengineered coronavirus pandemic being purposefully propagated globally in order to further facilitate the military deployment of 5G worldwide?
The answer to that critical question is of paramount importance to every person on the planet because of how forcefully the 5G juggernaut is moving across the land.
We all knew they were going to do something big—VERY BIG!
But the rapidly unfolding depopulation scenario that utilizes the Wuhan coronavirus, 5G, forced vaccinations and chemtrails is quite ambitious by any standard.
5G Roll-out
There's nothing more sacred to the implementation of the New World Order agenda — WORLDWIDE — than the meteoric military deployment of 5G and subsequent build-out of the Internet of Things (IoT).
Truly, this absurdly impossible project represents the capstone of the nefarious NWO conspiracy to stealthily inaugurate a One World Government.
Nonetheless, the NWO globalist cabal has gone completely mad and they will try whatever they can to set up their long-planned Global Control Matrix, which requires a fully operational 5G energy grid as a prerequisite to a fully functioning Internet of Things.
Wuhan City was established as an official 5G Demonstration Zone in 2019.  The Chinese government planned on using that major metropolis as a showcase for all the 'dazzling' benefits that a 5G energy grid is supposed to offer wireless IT users.  Then they planned on setting up Wuhan City as an urban flagship for the Internet of Things. Read more at http://stateofthenation.co/?p=6898
There are no coincidences – we are likely living 'conspiracies' scripted by ancestors of planet rulers, for their dark offspring to carry out
What people consider entertainment often transforms into reality.
Source with thanks https://envirowatchrangitikei.wordpress.com/2020/02/14/the-simpsons-were-predicting-a-mass-pandemic-27-years-ago/
Please share, with intention for people to start connecting the dots, and take precautionary measures to safeguard themselves and family. Thank you.
Sincerely,
Doreen A Agostino
Without Prejudice and Without Recourse
http://freetobewealthy.net
Sent via hardwired computer
All wireless turned off to safeguard life
vac