25 Foods You Can Re-Grow Yourself from Kitchen Scraps
Food is expensive. If you do the grocery shopping for your household, you know this is one of the highest costs related to your home and family. While it may be unlikely that you can completely eliminate your grocery bill, you can grow certain foods yourself. And, you can grow them from scraps that you would normally throw away.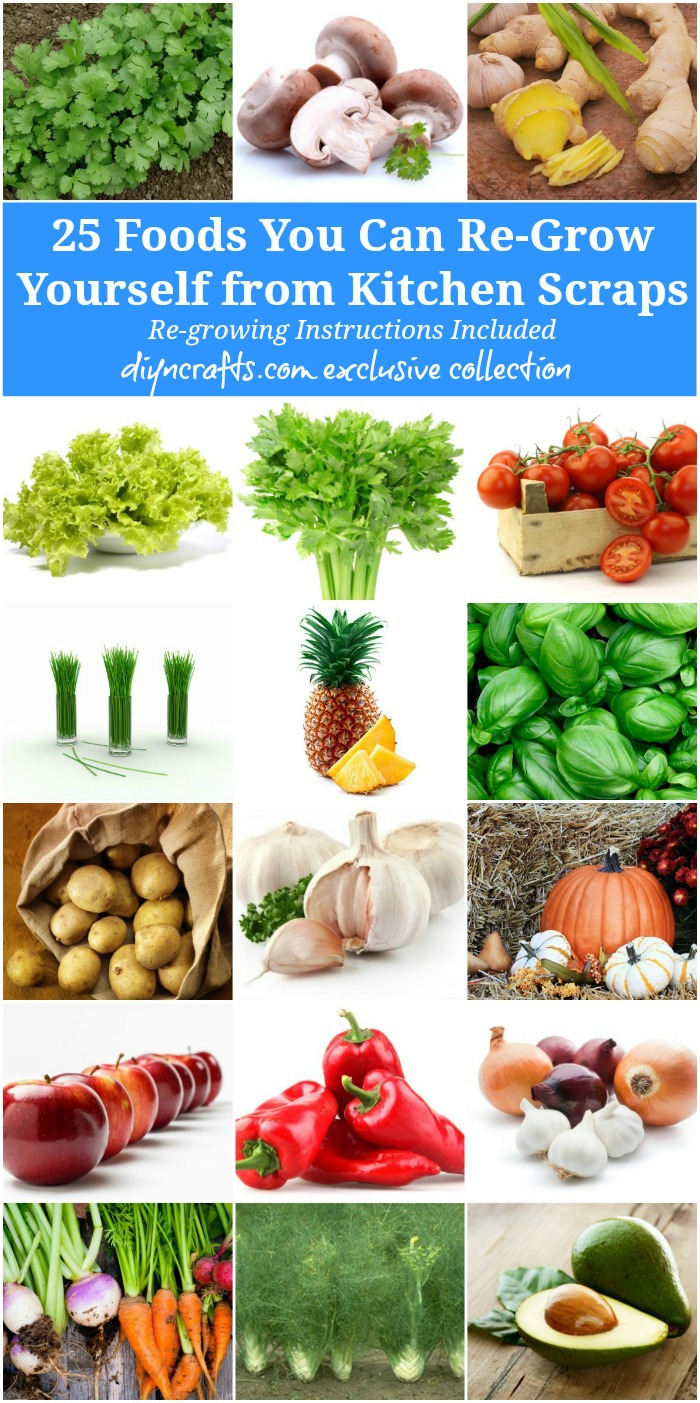 Read more at https://www.diyncrafts.com/4732/repurpose/25-foods-can-re-grow-kitchen-scraps 
20 Up-cycle Seed Starter Pots You Can Easily Make At Home
If you're planning to plant a vegetable garden this year, now is the time to get started. Not outside of course, the weather is still just a bit too chilly for that. But, you can start many of your vegetable seedlings indoors and I've got a wonderful list of 20 DIY seed starter pots to help you along.

Learn more at https://www.diyncrafts.com/25643/repurpose/20-upcycled-seed-starter-pots-can-easily-make-home
Identify your planting zone for best results
Planting zones are areas you can find on a growing zone map that show exactly which plants are best suited to thrive in your given area, or zone.
Canada https://www.gardenia.net/guide/canadian-hardiness-zones
USA https://gilmour.com/planting-zones-hardiness-map
Beginners Guide to Companion Planting
Just like people, plants have friends too. Planting your veggies with others they like or dislike growing with can help increase yields, decrease disease and can limit pests. Beginner's list https://heeman.ca/garden-guides/companion-planting/
https://www.garden.eco/plant-companions
Communal effort
As voluntary isolation escalates to involuntary isolation, which is likely, growing your own food could be a life saver.
If you are a seasoned grower and can help out, please leave tips below in the comment section.
Please share to increase the possibility of people taking responsibility for feeding themselves, family, and others in need. Thank you.
Sincerely,
Doreen A Agostino
Without Prejudice and Without Recourse
http://freetobewealthy.net
Sent via hardwired computer
All wireless turned off to safeguard life
garden