U S A legal documents at the end

Updated Aug 29.21 [latest change/addition in red]
Ontario Criminal Lawyer Nicholas Wansbutter states:
Many people asked me what they can do so today I give 5 practical considerations. [Video below]

04:48 mins American clip from CNN illustrative of what's going on in mainstream media.

CNN's Don Lemon: "I'm sure a lot of people are not going to agree with this but … Don't get the vaccine you can't go to the supermarket. Don't have the vaccine can't go to the ball game. Don't have a vaccine can't go to work. Don't have a vaccine can't come here, no shirt, no shoes, no service. That's where I think we should be right now because we continue to waste our breath on people who are just not going to change." END

You have here CNN host Don Lemon publicly calling for the mass murder of millions of people. Now, viewers may say that's a bit extreme to say he's calling for murder but I would say that's absolutely what he's calling for because in order to survive people need food. Where do you get food grocery stores. So he's saying that you should not be allowed to buy food if you don't have a certain injection, and he's also saying you shouldn't be allowed to go to work, you should not be allowed to earn money. You have to be employed and earn money in order to buy that food without the injection. He is therefore calling for the murder by starvation of anyone who for whatever reason doesn't want to receive these very quickly developed injections. This call for murder by Don Lemon, which went totally unopposed, he's not been charged with calling for mass murder, he hasn't lost his job, he hasn't been disciplined. The vast majority of people just passed this over with a yawn but this call for mass murder bears striking resemblance to what the Soviet Union did to wealthier peasants in the Ukraine in the early days of the Soviet Union, where millions of Ukrainians were starved to death because they were not ideologically reliable as far as the soviet government was concerned.

This is something we should be extremely concerned about and having valid questions about how far is this going to go, when a member of mainstream media on prime time television is calling for mass murder with impunity?

Case cited in this video: Hopp v. Lepp, 1980 CanLII 14 (SCC),
https://canlii.ca/t/1mjv6
LSO Lawyer Referral Service – https://lsrs.lso.ca/lsrs/welcome

This site and its information is not legal advice, nor is it intended to be.
Please consult a lawyer for advice about your individual situation.

Feel free to get in touch by email or phone. Toll Free: 1-855-797-8336
Email: email@wansbutter.com or donttalktv@protonmail.com
Twitter & Facebook: @donttalktv END
Arbitration
The courts are an extension of tyrannical governments and conveniently back logged due to alleged pandemic.

ARBITRATION is a lawful and long-standing custom of man when there is conflict between entities. Arbitration takes place outside the traditional court system to obtain remedy when the government causes harm. An arbitration award is legally binding on both sides and enforceable in the courts.
William Kaplan, Ontario
Educated at the University of Toronto, Osgoode Hall and Stanford University, William Kaplan is an arbitrator, mediator and independent investigator practising primarily in the Province of Ontario. In 1989 he began his arbitration and mediation practice. http://williamkaplan.com
Employment lawyer Lior Samfiru
Employees in Ontario enjoy various degrees of protection under provincial and federal legislation. Familiarize yourself with your rights today.
He is a founding member of Samfiru Tumarkin LLP and heads the firm's Labour and Employment Law practice group in Ontario, BC and Alberta, and has established a reputation as a leading employment lawyer.
Lior represents and advises both employees and employers with respect to all workplace matters, including employee terminations, wrongful dismissal, disciplinary issues, employment contracts and human rights.
https://www.bitchute.com/video/GzDRM0tsgKDf/
https://workplacerights.ca/team/lior-samfiru/#:~:text=He%20is%20a%20founding%20member%20of%20Samfiru%20Tumarkin,dismissal%2C%20disciplinary%20issues%2C%20employment%20contracts%20and%20human%20rights
C A N A D A
Your Natural and Legal Rights to Refuse Medical Treatment
No matter if you are pro-vaccination, against these measures or somewhere in between, to have a vaccination forced on you is not only illegal, it is unconstitutional, discriminatory and unenforceable.
Everyone has a line in the sand which cannot be crossed. Is this yours? If so, this vital information is for you.
We rose to the occasion to give you all of the legal information you need to empower yourself to know your rights – you have legal rights to refuse any medical treatment or procedure. You need to say I DO NOT CONSENT.

Read more at https://standupcanada.solutions/rights-to-refuse-vaxx
Template

of Notice to Employers regarding Mandatory Vaccination [Toronto Police Services]
**Disclaimer: This is not intended as legal advice **
We thought it was due time for you to put your respective employers and associations on notice regarding mandatory employment health mandates, and what better way to do that then lay all the laws they are breaching right before their eyes? This letter was assembled by a member of POG [Police On Guard], and while not intended as legal advice, feel free to use, modify and serve as you see fit. You, individually, hold so much power, especially when armed with knowledge. Don't ever forget that. Hold the line. https://policeonguard.ca/template-of-notice-to-employers-regarding-mandatory-vaccination/
Your Rights to decline a Vaccine in the context of Employment [includes universities and colleges]
By Rocco Galati Constitutional lawyer Canada
In view of current events on mandatory vaccination policies throughout our employment sector(s), both public and private, the CRC is re-publishing our video on your rights to decline a vaccine in the context of employment, which was posted March 8, 2021.
The discussion in this video equally applies to Universities and Colleges and their vaccination policies. https://www.constitutionalrightscentre.ca/category/newsletter/
Letter sent to Ontario Universities and Colleges
Letter https://www.constitutionalrightscentre.ca/20CRC16/wp-content/uploads/2021/08/CHDC-Letter-Ontario-UniversitiesColleges.pdf
Appendix A https://www.constitutionalrightscentre.ca/20CRC16/wp-content/uploads/2021/08/Appendix-A.pdf
Media archives https://www.constitutionalrightscentre.ca/category/media/
Legal Notices – Know your rights
P R O T E C T THE CHILDREN
Notices of Non-Consent Available in all 10 Canadian Provinces https://ourgreaterdestiny.org/2021/08/real-legal-protection-for-school-aged-children/
To your doctor
https://takeactioncanada.ca/know-your-vaccine-rights-get-letters-of-informed-consent/
Is your job at risk due to government/un-elected public health mandates?

Notice of Liability: Employers (Health Care, Federal, Private and Public) Union Executives, Business Associations, etc.
Covid Testing Notice of Liability – see PDFs
Vaccine Notices of Liability – See PDFs
Student Mask/Covid Exemption – See PDFs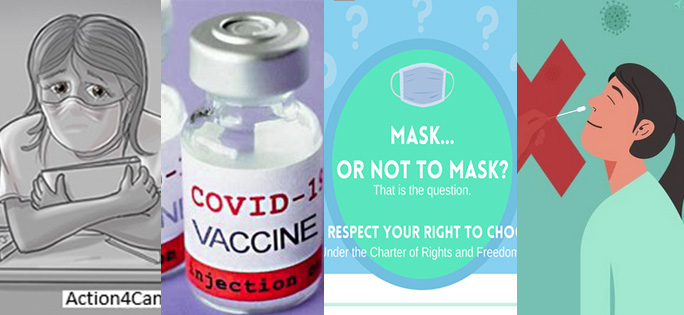 https://action4canada.com/notices-of-liability-covid-related-business_mask_jab_pcr-testing_etc/
Letter to employers
https://takeactioncanada.ca/wp-content/uploads/2021/08/LettertoEmployers.pdf
Letter of Notice of Liability/Potential Liability
Ethical and Legal Obligation to provide Informed Consent Requirements (ALL AGES)
https://takeactioncanada.ca/wp-content/uploads/2021/06/Informed-Consent-Letter-Jun-20-21_v10.pdf

Liability Undertaking Form Informed Consent Confirmation
https://takeactioncanada.ca/wp-content/uploads/2021/06/Healthcare-Worker-Pledge-Form_v7.pdf
Canadian Business Owners – Public Announcement
Masking and gene therapy injection policies 'do not' supersede human rights.
Demand Letters to Attorney General/Minister Justice Canada
https://1d795428-6692-4888-b0fd-249d556879b5.filesusr.com/ugd/f6e399_5104f026595d499c8c3266fc1c9250a3.pdf
Additional resources
Click ALLIES Canada and or USA
https://freedomrising.info

Issue of mandated vaccines
To go further and threaten or mandate liberty restrictions on Canadians who decide not to receive such a vaccine is a violation of the rights to freedom of conscience and religion, mobility rights, and the right to liberty, and security of the person under the Charter. https://www.jccf.ca/the-issue-of-mandatory-vaccines/
Canadian man harassed by police at provincial border puts them in their place
8 mins https://www.bitchute.com/video/EZcxoSaMTAg9/?fbclid=IwAR0C_DIbSNeITX-MyLgcyRbFYfz3ttaz55S6C4AEPEIR2WETP1o3XOkZlig
U S A
Form for Students Attending Colleges or Universities Requiring Covid-19 Injections
https://www.dropbox.com/s/equpeqz03kper6g/Form_Students_Attending_College_Or-Universities_Requiring_Covid-19_Injections.pdf?dl=0
It is not lawful to require vaccinations; ways to counter mandates
Jerry Day 6 mins https://t.me/StormIsUponUsJM/1194
Guidebook to the Global Pandemic
Send the document [s] by registered mail to anyone attempting to coerce you into getting the jab. Copy, edit, and present these documents to take control of your body, health and life. Choose from the top dark blue menu bar. https://pandemic.solari.com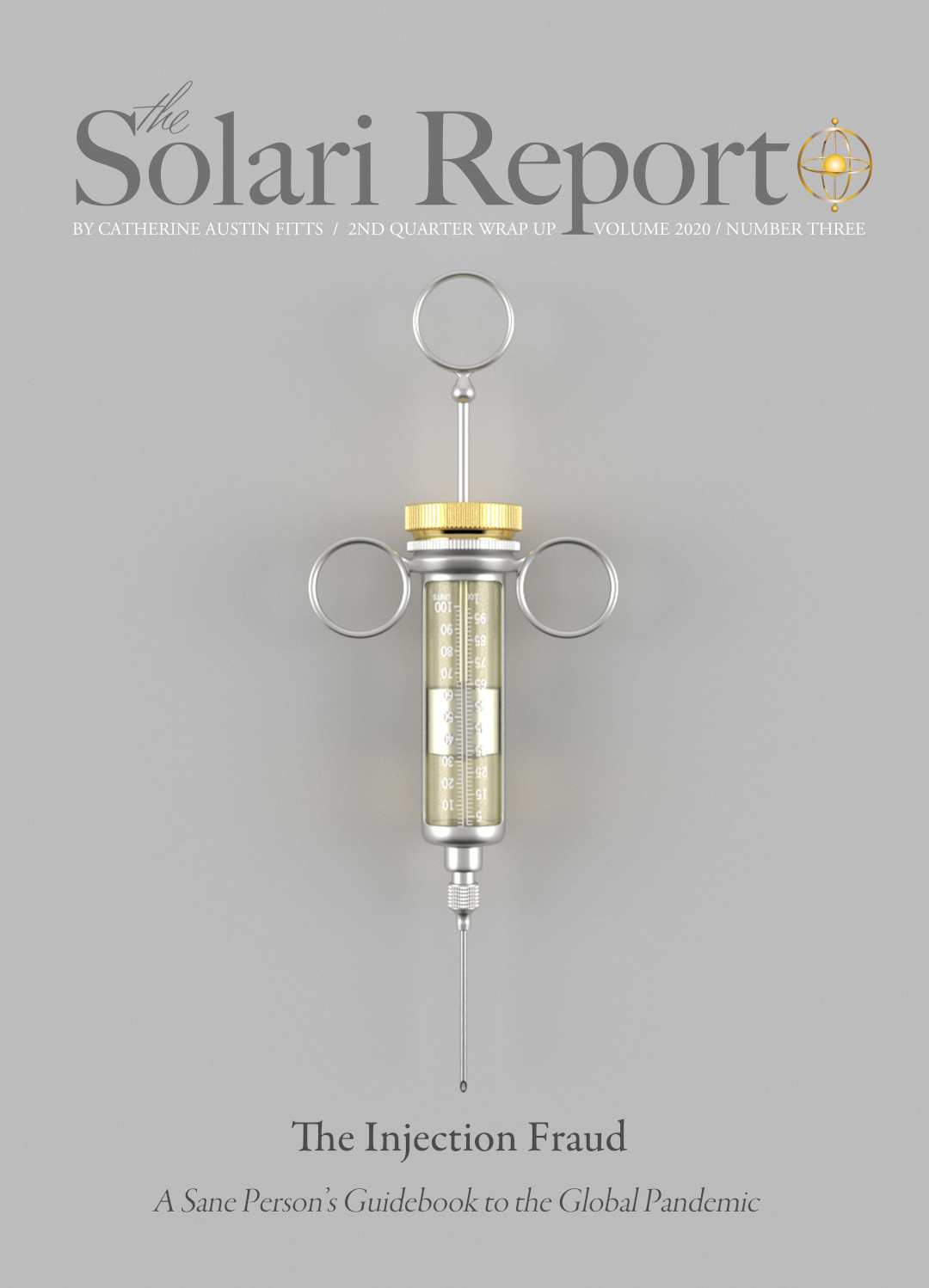 Know your rights and please share for others to know theirs. TY
Without Prejudice and Without Recourse
Doreen A Agostino
http://freetobewealthy.net
flulaw