ISRAEL: Infections, injuries, and vast majority of deaths are in people who had the jab
0 to 04:15 mins [slides move quickly]
83 deaths in the past month + 15 more in serious condition.
Professor: "There isn't any medical basis as of today for massive and bulk vaccination of the population with a third vaccine, with a booster."
Vaccine efficacy is declining.
Health Ministry published data is minimal and problematic.

https://www.bitchute.com/video/i0tMBuR8eSOW/
Is the video from Israel a test?
Are the Israeli disclosures, no proof of SARS-CoV2 anywhere on the planet, unlawful and unconstitutional violation of human rights and freedoms, world-wide adverse events and deaths and what follows, CLUES to push back against tyranny and genocide while we still can?
AUSTRALIA
With every passing day, Australia's identity as a "democracy" becomes a more distant memory. Instead, Australia is once again the penal colony it was founded as, an island prison with 25 million people trapped inside.
https://www.redvoicemedia.com/2021/12/kids-escaped-covid-prison-located-and-arrested-by-australian-military/
Covid: Greece to fine over-60s who refuse Covid-19 vaccine
Fines of €100 (£85) will be imposed at monthly intervals from mid-January on those who refuse, Prime Minister Kyriakos Mitsotakis said.
The money will go towards the Greek health system, which is struggling with a surge in hospital admissions.
About 63% of Greece's 11-million population is fully vaccinated, but data show more than 520,000 people over 60 are yet to get the jab.
"Greeks over the age of 60… must book their appointment for a first jab by January 16," the premier said in a statement to the cabinet.
"Their vaccination is henceforth compulsory."
https://www.bbc.com/news/world-europe-59474808
Canadian government pledges additional $23.7M for isolation sites across Ontario
During a coronavirus news conference Tuesday, Health Minister Patty Hajdu said the government would commit an additional $23.7 million towards operating isolation sites across Ontario, including in Toronto, Peel Region, York Region and Durham. She said they are still "finalizing details" for sites in other regions.
https://globalnews.ca/video/7714256/canadian-government-pledges-additional-23-7m-for-isolation-sites-across-ontario
https://www.instagram.com/reel/CW6tZTpl9V5/?utm_medium=copy_link&fbclid=IwAR3Lb0TVp-wcsLvy_XKyC86TWYBR5zg-KkR7ro3gj-4Tjymzgkl-tT6bSBQ
Germany imposing a COVID-19 lockdown for unvaxxed only
German Chancellor Angela Merkel speaks to the media during her visit at the TUMO Center for Creative Technologies, in Berlin, Germany, November 22, 2021. Markus Schreiber/ReutersMore
Germany announced a lockdown for people not vaccinated against COVID-19 on Thursday.
Unvaccinated people will be banned from restaurants and bars, movie theaters, gyms, non-essential shops, and Christmas markets.
Outgoing Chancellor Angela Merkel made the announcement alongside her successor, Olaf Scholz.
https://news.yahoo.com/germany-imposing-covid-19-lockdown-142836250.html
Everyone, everywhere is interconnected
The root cause of pain and suffering is our belief in separation. If 80% of people comply with the scamdemic, 20% will end up in a gulag like the Uyghurs, mostly Muslim, living in Xinjiang officially known as the Xinjiang Uyghur Autonomous Region (XUAR).
Human rights groups believe China has detained more than one million Uyghurs against their will in a large network of what the state calls "re-education camps", and sentenced hundreds of thousands to prison terms.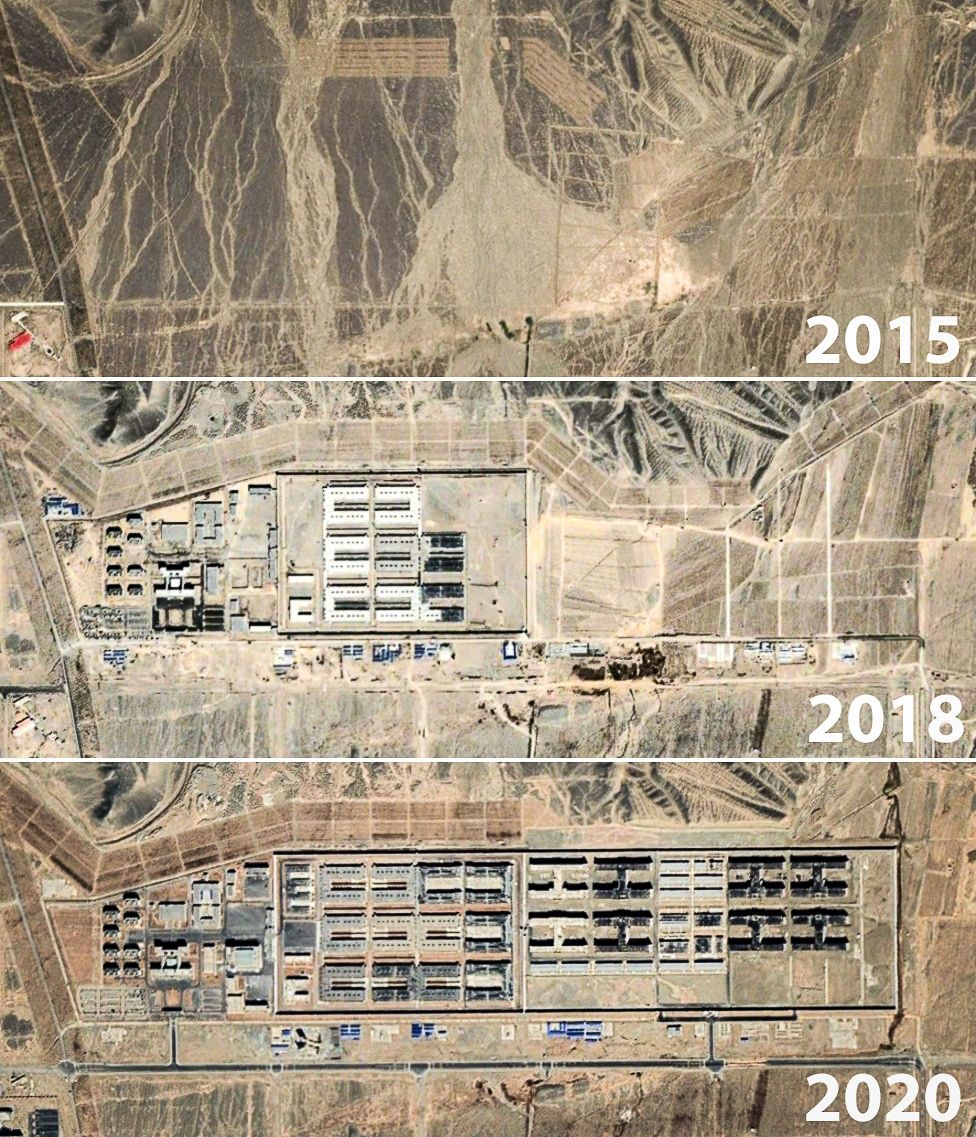 Are Canadians next to be disarmed?
OTTAWA (LifeSiteNews) – Canada's Governor General reaffirmed the Liberal Party's aim of confiscating "assault-style" weapons from citizens, as well as their intentions to work with provinces who wish to ban handguns.
https://www.lifesitenews.com/news/governor-general-of-canada-affirms-in-throne-speech-trudeaus-plan-to-confiscate-firearms/
Australians gave up their guns; look at them now
https://truthcomestolight.com/pandemic-powers-bill-passes-to-give-dan-andrews-dictator-like-control/
The STAGE IS SET: Small and Great, Rich and Poor
Can't buy or sell without it.
https://www.bitchute.com/video/z7AVSEgj9X9A/
Take back personal power
Time is short. Align with kindred spirits locally to defend your rights and freedoms, family, health, property, community, country b/c tyrants respect nothing on paper, and WILL back down from a massive number of courageous, aware, determined, and relentless people who push back.
Explore http://freedomrising.info for kindred spirits in your area and please share this information widely. TY!
Without Prejudice and Without Recourse
Doreen A Agostino
http://freetobewealthy.net